RE-CENTRALIZING MISSIONS
TO THE CHURCH
Over the past few hundred years, most mission agencies were founded to recruit and equip missionaries for missions. Many were originally designed to be a "parachurch" organization that came alongside the local church to help her accomplish her task. Somewhere along the way, though, many agencies stopped coming alongside churches and instead became an outsourcing solution that worked separate from local churches. Instead of the church having a "hands-on" involvement in global missions, they are essentially relegated to the task of "pay, pray, and stay out of the way."
Our ecclesiology doesn't allow us to operate in this way. We believe the Great Commission will be fulfilled through the local church, and, in fact, that it is through the church that God is making known His eternal purpose of the gospel of Christ to the world (Ephesians 3:7-11).
We are church-centric in all we do. We embrace our role as a parachurch ministry and come alongside churches to be a resource that can assist in sending and shepherding missionaries who will work to serve local churches throughout the world.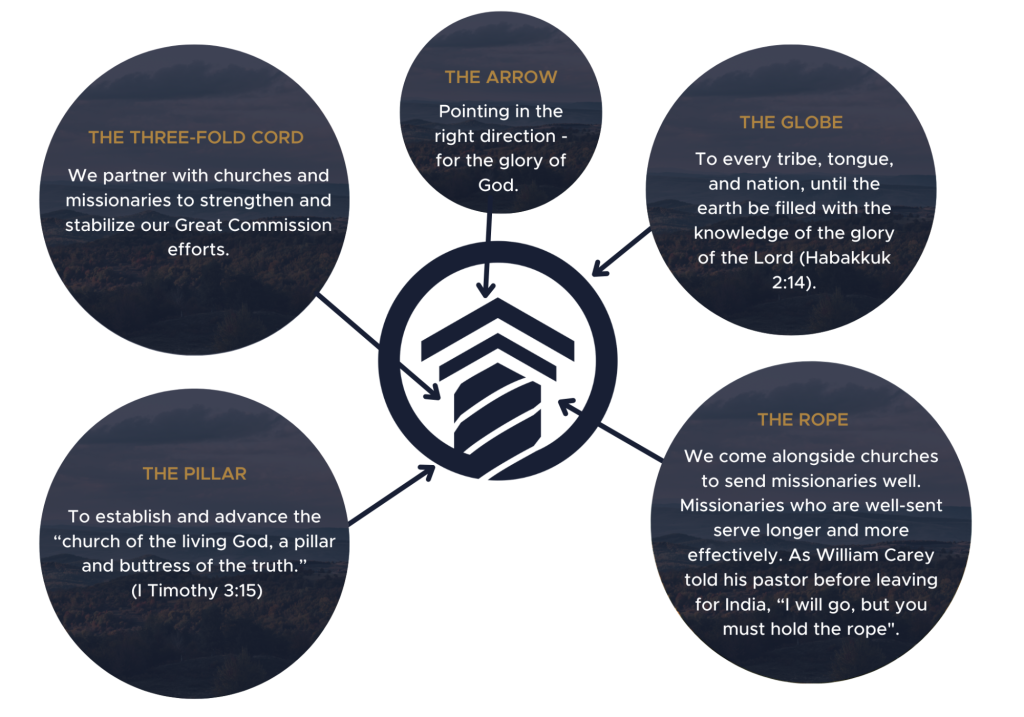 AN AGENCY THAT WORKS FOR YOU
All churches are at varying levels of readiness for developing, sending, and shepherding their missionaries. Many do not have the people or the resources for the entire task. That's why we seek to provide robust, personalized engagement for each church, and are willing to fill in any gaps that are needed while the church seeks to grow its sending "muscles." This is why we come alongside to train, facilitate, and encourage each individual church. EQUIPPING YOUR
CHURCH TO SEND
Our sending church training is designed to awaken your church to the task,

and equip her to accomplish it.