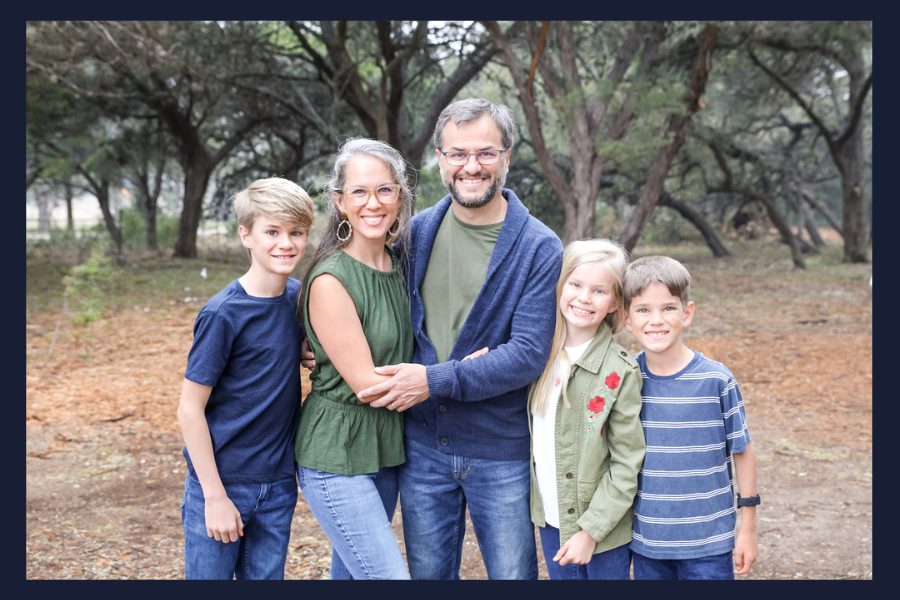 Manrique & Rebekah Salazar
Missionaries to Costa Rica
Manrique and Rebekah are missionaries in Manrique's native country of Costa Rica where they serve as church planters around the capital city of San Jose. Manrique is currently the pastor for their second church plant, Iglesia Familia de Fe (Family of Faith Church). He is passionate about nurturing the health of the Costa Rican church through expository preaching, theological training, and equipping the saints for evangelism and missions. Manrique served as the professor of expository preaching at ESEPA seminary in San Jose where he held the Ramesh Richards Chair of Biblical Preaching from 2017 to 2022. He also served as in the Board of Trustees of ESEPA seminary from 2016 to 2022. He also works with IBAC (Bible Institutes of Central America), providing theological training to pastors who do not have access to traditional seminary training.
Manrique received his Civil Engineering degree from the University of Costa Rica. After becoming a believer at the age of 24, Manrique began to serve as a Bible teacher in his church and in a para-church ministry to Catholics. In 2006, he began his graduate studies in theology at Columbia International University, where he met Rebekah. He has a Doctorate in Ministry from Phoenix Seminary. He and Rebekah are blessed to have three children: Gabriel, Isabel, and David.
Rebekah was saved her last year of high school and soon after felt convicted of the Lord to prepare for missions. She studied Bible at Columbia International University (CIU) and made two trips to the Central Asia where she served as an English teacher and was able to share Christ with her Muslim students. She continued her studies at CIU, receiving a Masters in Intercultural Studies and TEFL. After graduating, and while dating Manrique, she worked teaching English to immigrants in South Carolina. Rebekah moved to Costa Rica with Manrique a day after their wedding. She studied Spanish for nine months and then began teaching women's Bible studies. She leads the women's ministry in Familia de Fe, teaching Bible studies, counseling, and discipling her sisters in Christ. She is currently a full-time homeschool mom, devoting most of her days to teaching her three children.