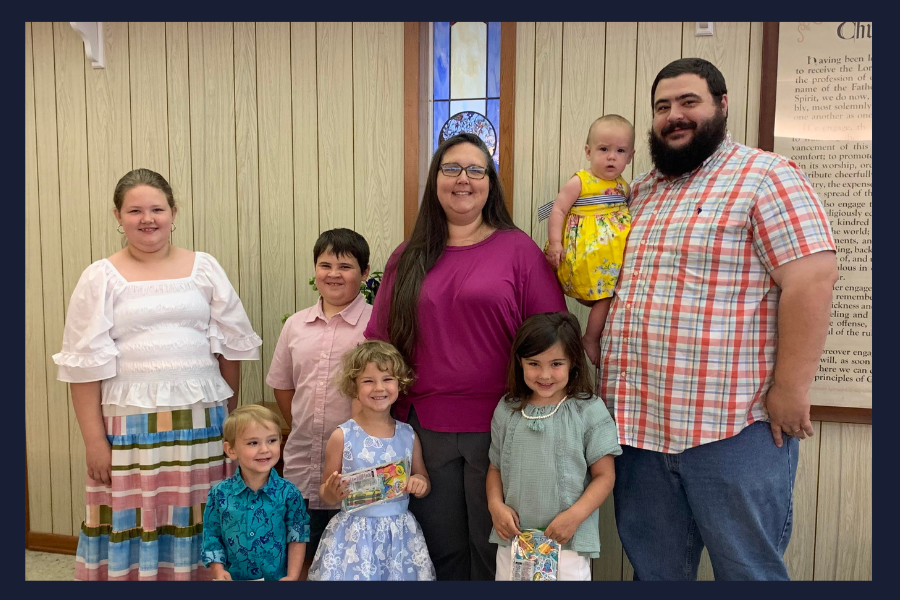 Church Planter in Arkansas
Robert is a native of South Arkansas, as is his wife Leah. They married in 2008 and he considers her to be a true companion in the faith, a great encouragement and one of God's gracious providences in his
life. They have been blessed with six children: Ava, Crewson, Norah, Etta, Quincy and Olivia.
Robert's goal in life is to be faithful to the Lord wherever He leads and to disciple his wife and children well. He served as a bi-vocational pastor, in a local Southern Baptist church, for six years. Since that pastorate, Robert has been seeking what the Lord might have for a church plant in his hometown of El Dorado. He has a passion for the local church to be a God glorifying, Christ exalting body of believers. He has strong biblical convictions that include holding high standards for the sufficiency and inerrancy of scripture, and the sovereignty of God. He holds with high regard the 5 Solas of the Protestant Reformation; Salvation is by Grace Alone, through Faith Alone, in Christ Alone, for the Glory of God Alone, as found in the Scripture Alone.
Robert has a passion for non-segregated, whole family ministry, both corporately and at home. He believes that these within our households are the ones whom God has placed closest to us and therefore should be seen as on the of the greatest and primary responsibilities in ministry. He also
believes the church has a responsibility of seeking to strengthen and protect the covenant of marriage, and the subsequent blessing of children against sin and the world. He hopes to do this through the preaching of God's word, submission to the scriptures and with close fellowship of the saints.
Robert and Leah hope to fulfill the Great Commission by seeking opportunities to evangelize often and through supporting missions frequently, both foreign and domestic.