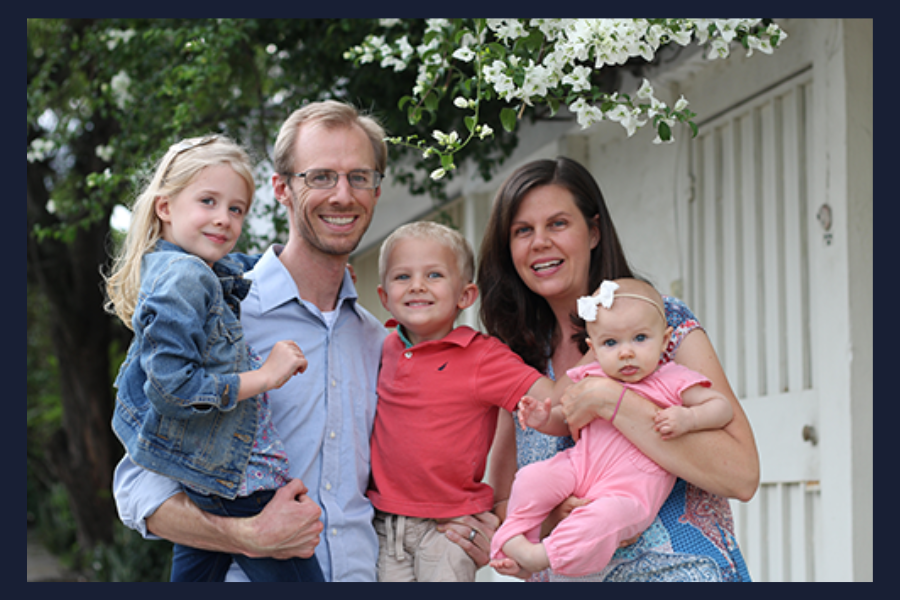 Marshall & Trinity Findlay
Missionaries to Guatemala
Marshall and Trinity are missionaries to Guatemala, where Marshall teaches in the Center for Ministry Leadership (CLM) in SETECA, the Theological Seminary of Central America. In addition to providing theological training in the classroom setting, he is passionate about fostering community and discipling Guatemalan pastors. He is also involved in a tutoring outreach ministry to a low-income neighborhood. Marshall received a master's in biblical studies from Reformed Theological Seminary and spent a year in Costa Rica learning Spanish from the Spanish Language Institute. Prior to living in Guatemala, Marshall taught English for two years in the People's Republic of China, where he developed friendships with and ministered to university students. Marshall is blessed to be married to Trinity and to be the father to three children: Eva Grace, Ethan, and Olivia.
Trinity became a Christian as a freshman at Davidson College. While studying abroad in Spain, she felt that God may be calling her to serve Him overseas. Following graduation in 2006, Trinity moved to Medellín, Colombia to serve with Youth With A Mission. It was in Colombia that God confirmed her call to missions and to Latin America.
During her year in Costa Rica, Trinity volunteered with several faith-based organizations. Recursos Hope where she discipled low-income pregnant adolescents and young women, and Mama y yo, working with low-income children, and an ESL ministry for adults.
Trinity received her master's degree in public health and development from Emory University in 2013 and will be putting her skills in practice in Guatemala through a tutoring ministry and clinic, as well as serving in the local church.