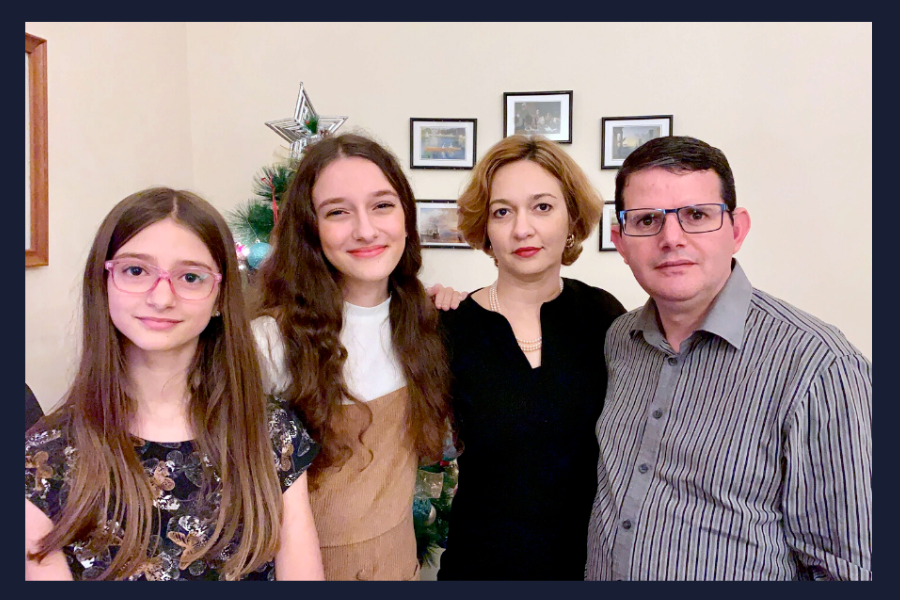 Alex and Lidiane Branco are Portuguese-Brazilians missionaries serving in Cascais, Lisbon, Portugal. They have been in missions since 1995 and have served in Brazil, India, New Zealand, Norway, and Portugal. Their ministry in Portugal began in 2006 with the Cascais Baptist Church in a revitalization project. Since beginning their ministry in Cascais, their church has received several missionaries as their ministry has grown, and their church has been able to send missionaries to Angola and Brazil.
Alex enjoys teaching and preaching and Lidiane enjoys ministering to teenagers and women. Alex is currently working as a professor at the Red Cross Academy in Portugal and the Universidade Sénior de Oeiras. He is also able to utilize his academic expertise as a researcher with the Universidade de Lisboa, Universidade Lusófona, and the Universidade Autónoma de Lisboa.
They have two girls, Micaela and Alexandra. They both enjoy reading, writing, and watching Netflix series.
They have partnered with DTN because they desire to reach the unreached cities of Portugal by planting gospel-centered churches.
Alex holds a Ph.D. in philosophy and a post-doctoral in philosophy from Universidade de Lisboa and Lidiane holds a Master's degree in cultural and social anthropology from the Universidade de Lisboa.